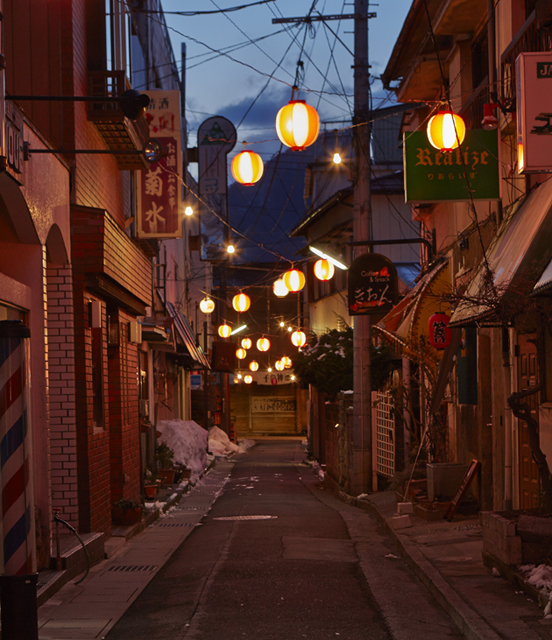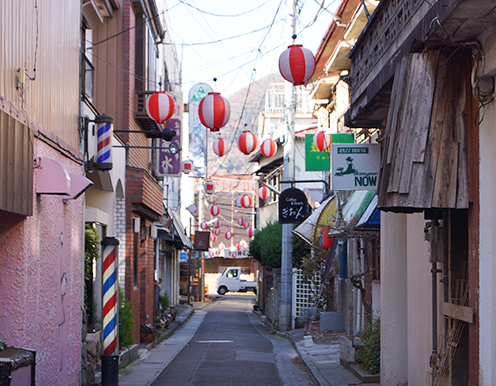 Wander to the alley lanterns decorate
In the light of lanterns, jazz bar, snack bar, Yakitori (chicken on stick) shop, Casino ruins etc. are lined at Nenokami street. Nenokami Shrine in the Nishiura street side has a story that was a support of the hearts of women who had ever worked at an entertainment district.
Address
in the neighborhood of 3-14 Shimoyoshida, Fujiyoshida city, Yamanashi [View the map]
* Information posted is as of March 2016.